With the advent of contemporary clean style, white daybeds have become great options for those looking for a touch of style and versatile comfort. But, what makes a great daybed? For one, they should be easy to assemble and sturdy. Also, great daybed brands provide stylish options that are easily used as sofas or extra beds for guests or children, all while providing unbeatable comfort.

That said, not all daybeds are ultra-bargains, which is why we have selected a range of brands that have excellent feedback from customers, some that are lower cost and some that offer higher-end quality.

Read on...
Best White Daybed Brands
Below, we'll go through competitive daybeds that customers love, and discuss the ins and outs of their styles, craftsmanship, and any caveats customers report.

Here is what's inside the widely popular Ebern Designs Daybeds: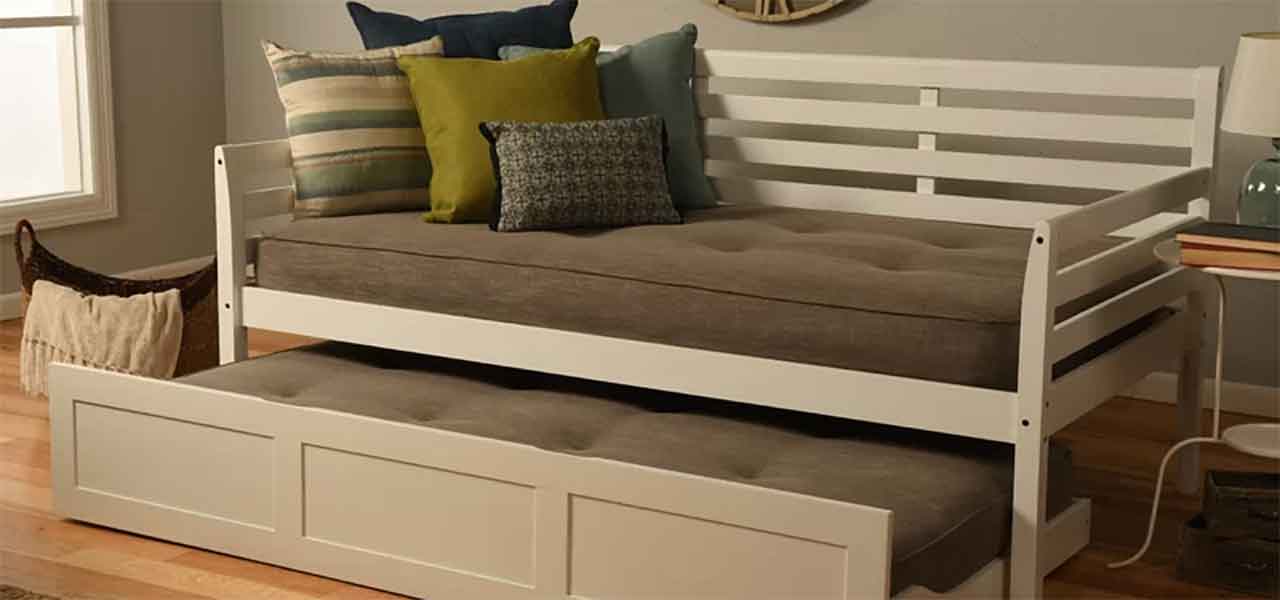 Ebern Designs crafts moderately priced, but sturdy daybeds that come in either wooden or metal designs. With their Varley Daybed being one of the most popular, it has a pull out trundle for an extra mattress or storage space. Customers report straightforward assembly and good quality for the price.
Next, here is what's inside the Three Posts Daybeds: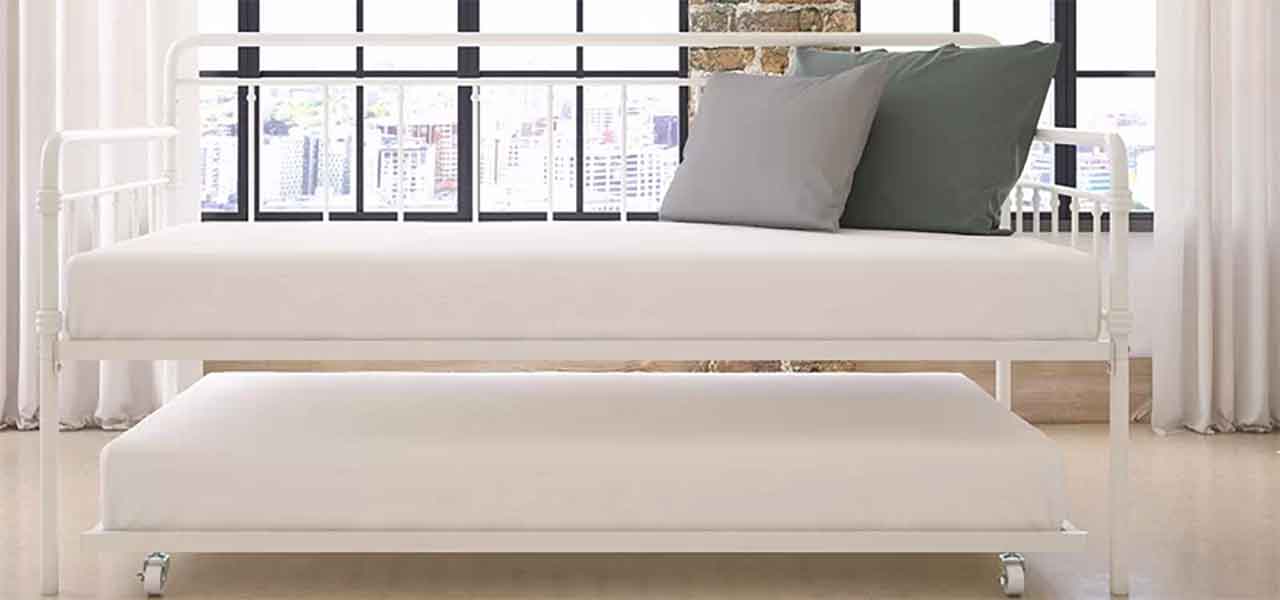 Looking for something more affordable, look no further than a Three Posts daybed. Most of their options are sturdy, easy to assemble, metal designs that offer simplicity of style. Most customers find their Three Posts daybeds comfortable and quality for the low price.
Next, here is what's inside Beachcrest Home Daybeds:
Beachcrest Home offers mostly wooden styles with a farmhouse flair, which is great for the contemporary home. These are priced lower than many options, which is ideal for those that are looking for quality for less. These options have added detailing on their wooden designs as well, which many customers love. With most customers describing straightforward assembly, there is a lot to love about this brand.
Lastly, here is what's inside the Birch Lane™ Heritage Daybed: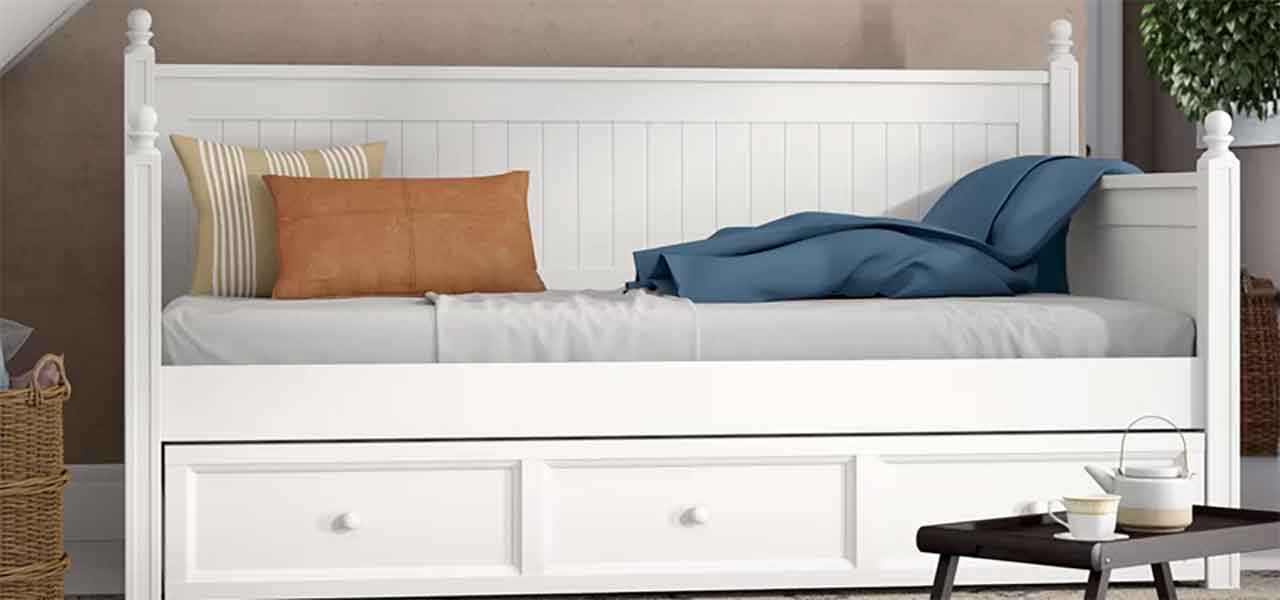 The Birch Lane Heritage collection is ideal for those that are looking for moderately priced, high quality designs. Their white daybeds are mostly wooden with added contemporary stylings that will look great in any space. Most customers like their daybeds with many customers noting easy assembly and good quality for the price.
How to Find The Best & Avoid The Worst
When it comes to finding the best daybeds, the best options are sturdy, styled-well, price-competitive, and are loved by customers. However, those to steer clear from include brands that aren't transparent with customer reviews and seem priced too high for what they are selling.