How It's Made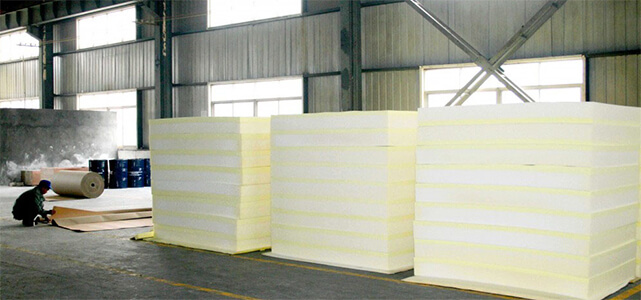 Visco elastic foam is a polymer created during a chemical reaction between polyol and diisocyanate (two chemicals created from organic compounds). The ratio of polyol to diisocyanate is 2:1 to form polyurethane, though there may be other compounds that are added to create just the right amount of elasticity and density for each piece of foam. When the chemical reaction occurs in the presence of water with catalysts like tin and amines, a new viscous liquid in the consitency of a ice cream is formed. This hot mixture is then placed in a mold, dried, cooled, and cut for the use in pillows and mattresses. For most foam manufacturers, this end-to-end process of catalyzing the foam to clipping it for a mattress is about 8 hours.
How it is Used in Bedding
Visco elastic foam has wide spread use in pillows, toppers, and mattresses. Though visco elastic foam is an industry buzzword, it is usually found only in the top layer of visco elastic foam mattresses. Other layers of 'visco elastic foam' mattresses are usually a blend of polyurethane foams with less elastic attributes.
Browse Reviews on Top Related Mattresses