How It's Made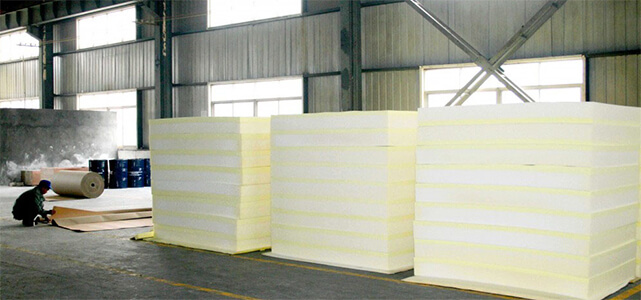 Reflex foam is a polymer created during a chemical reaction between polyol and diisocyanate (two chemicals created from organic compounds). The ratio of polyol to diisocyanate is 2:1 to form polyurethane, though there may be other compounds that are added to create just the right amount of elasticity and density for each piece of foam. When the chemical reaction occurs in the presence of water with catalysts like tin and amines, a new viscous liquid in the consitency of a ice cream is formed. This hot mixture is then placed in a mold, dried, cooled, and cut for the use in mattresses.
How it is Used in Bedding
Generally, reflex foam is used as a middle or bottom layer to popular foam mattresses. Some firmer varieties may be completely or near completely reflex foam.
Browse Reviews on Top Related Mattresses