How It's Made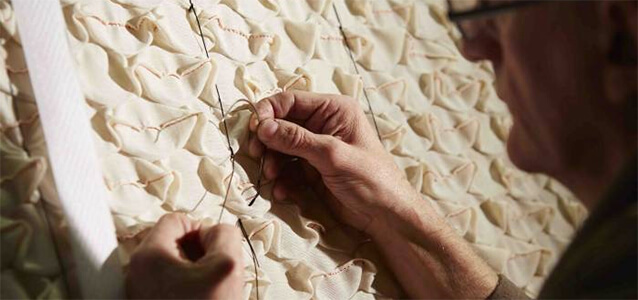 Pocket spring systems are created by tempering hot metal into coil springs. Depending on the specs of the bed, these may have more or less diameter. The coils are then individually wrapped in a cotton or polyester sheath and stitched in to the mattress.
How it is Used in Bedding
The pocket springs make up the middle layer of the mattress, usually below a comfort layer of latex foam or memory foam, but above a base foam or foundational layer.
Browse Reviews on Top Related Mattresses