How It's Made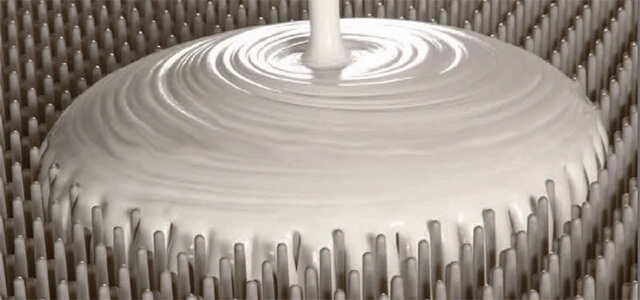 Latex bedding starts as sap from a rubber tree. For Talalay latex foam, it is then whipped and then spread onto a mold. When it is on the mold, it is then vacuum sealed for evenness, cold carbon dioxide is pumped into it through small rods that flash freeze it, and then it is baked through the small rods for consistency. The Dunlop method is similar, but is not vacuum sealed or flash frozen. Instead it is steam baked. Natural sediments flow to the bottom of the Dunlop latex so it tends to have a firmer side and a less firm side.
How it is Used in Bedding
Latex can be used in a variety of bedding products: pillows, toppers, and mattresses. In mattresses, it is common for there to be multiple layers of latex (from less dense to more dense) as the mattress. Additionally, some manufacturers combine latex with memory foam or coil systems for different comfort profiles.
Browse Reviews on Top Related Mattresses