How It's Made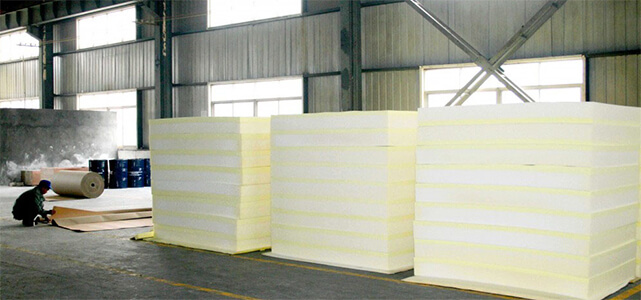 Memory foam and polyurethane is a polymer created during a chemical reaction between polyol and diisocyanate (two chemicals created from organic compounds). The ratio of polyol to diisocyanate is 2:1 to form polyurethane, though there may be other compounds that are added to create just the right amount of elasticity and density for each piece of foam. Latex foam is created by harvesting sap from the rubber tree, and then heating it at a certain density to create the foam.
How it is Used in Bedding
Foam has wide uses in mattresses and bedding. Memory foam is often used in pillows and the top layers of mattresses, while denser foams are used in the support layers. Latex is used in pillows and in all mattress layers.
Browse Reviews on Top Related Mattresses