How It's Made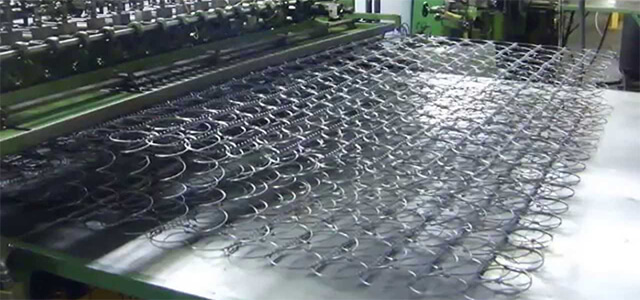 Bonnell spring systems are manufactured by heating steel and bending it to the right dimensions for the Bonnell spring shape, then interconnecting the multiple springs. After, this system is wrapped in bedding (such as foam, packed cotton or wool).
How it is Used in Bedding
The Bonnell spring system makes up the middle and lower layer of the mattress, usually below a comfort layer of cotton, wool, or foam.