IKEA focuses on discount furniture offerings with its simple to assemble guides. When it comes to trundle beds, they have two options -- a twin bed frame with a pull-out bed and a simple pull-out bed that does not come with an additional bed frame, but is ideal for using with an existing IKEA bunk bed. In either case, their prices are very price competitive. However, their designs may leave some customers feel that there is something lacking and yearn for more design choices.
Quality of Materials
IKEA's pull-out beds are low cost and feature materials like particleboard, fiberboard, and steel. Most customers find these to be durable enough for their needs, but some were surprised that they didn't hold as much weight as they had hoped. Below, we'll go through their available trundle beds and discuss the ins and outs of their designs.

Here is what's inside the most popular Släkt Bed Frame With Pull-Out Bed: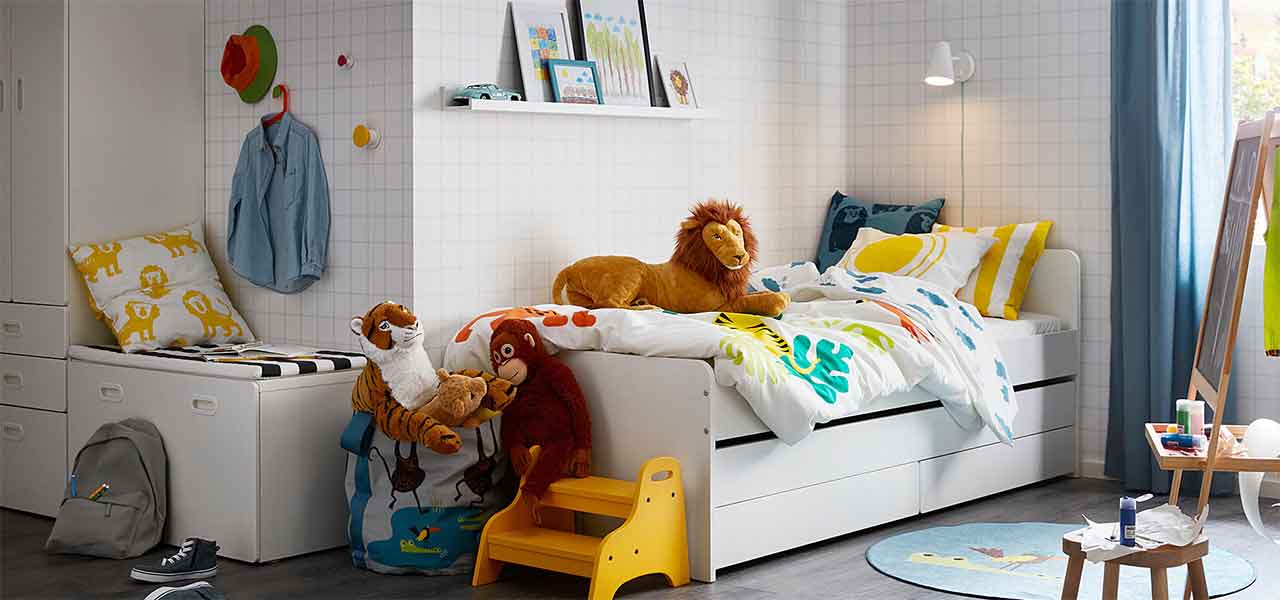 This bed frame with pull out bed will support a twin mattress in the bed above with another twin mattress hidden below, within the mattress platform. The design comes in a white color design. Most customers like their Släkt, but some mentioned issues with assembly.
Next, here is what's inside their Svärta Pull-Out Bed: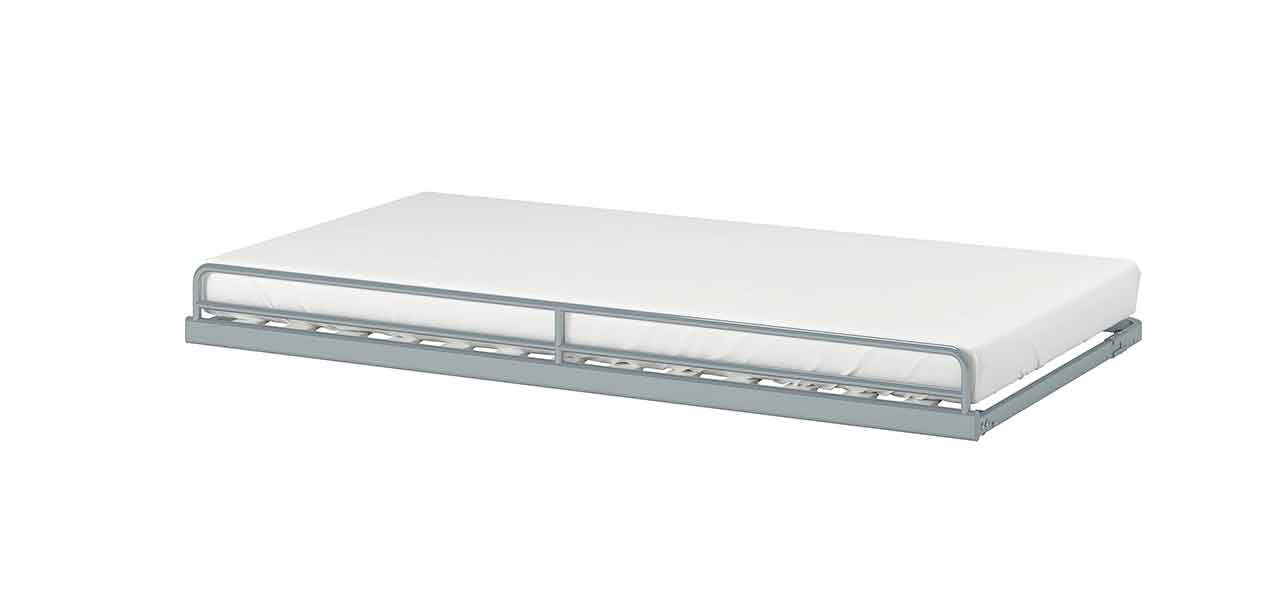 The Svärta pull-out bed is an addition for the Svärta bunk bed for an extra twin. It is made of steel and can be pulled out for sleep overs or everyday use. Most found it an economical option at under $100, but there were some that mentioned that it doesn't accomodate adults. Others may want a more stylish design choice.
Who Are IKEA Trundle Beds Right For?
IKEA trundle beds are ideal for those that are looking for economical choices with standard designs. For those looking for more style and design options, see our List of Top Rated Trundle Beds for great alternatives.